The clients' key desire was to rationalise and open up their inner-city terrace home. From the very beginning there was a focus on proposed materials, they had to be simple, honest and raw.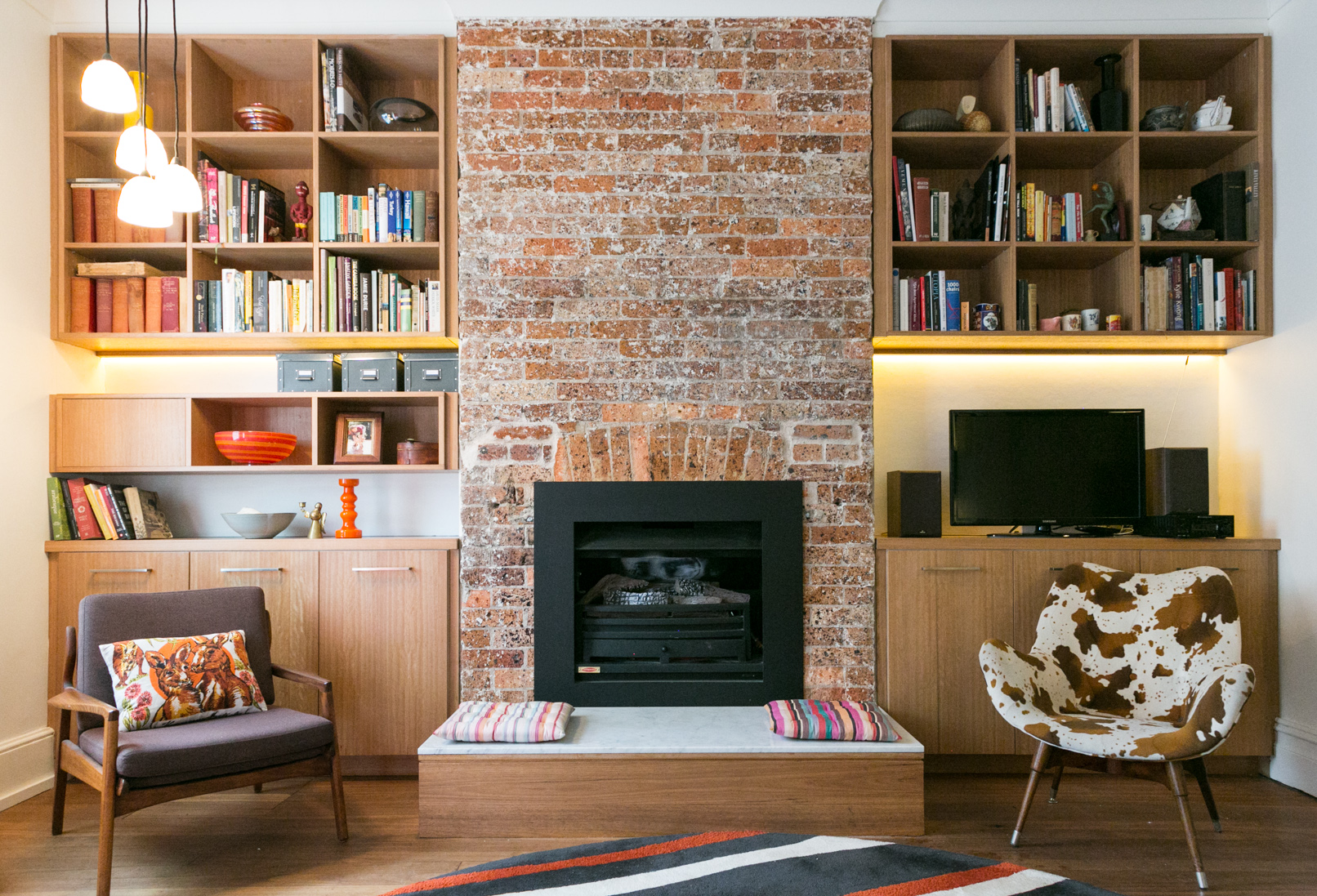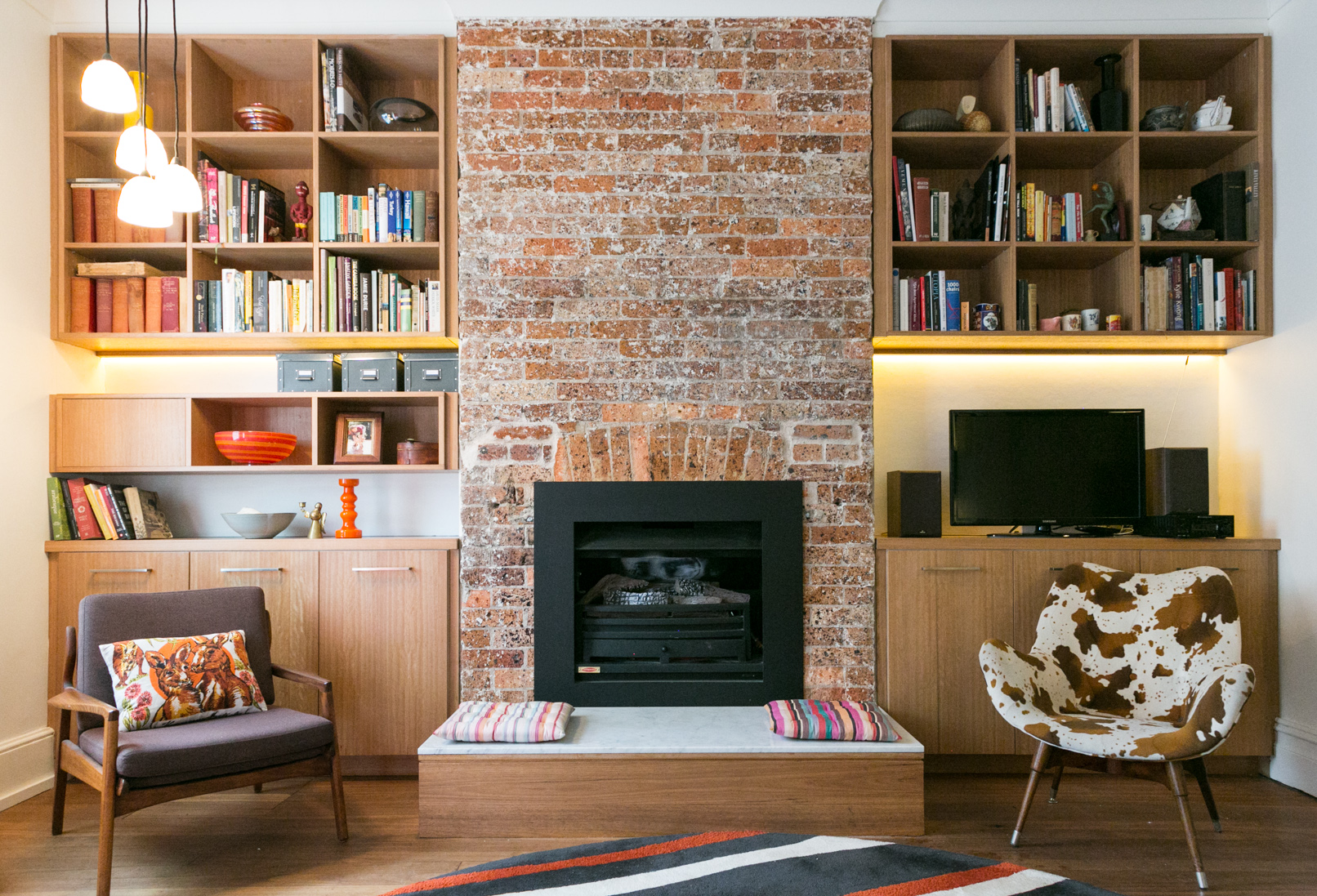 Challenge
The existing rear extension was built and planned poorly. It leaked and the kitchen layout was far from ideal.
It was also quickly identified that the house had a certain charm, with sandstone and brickwork contributing to a wonderful historic character
Privacy is a key concern. The increasing density of the area meant that many houses and apartments overlooked the garden and windows.
The clients made clear that the house had to work more freely. They love to entertain, and the proposal had to foster casual and friendly interactions.
The aim was to provide a series of spaces that open the ground floor kitchen and living areas to each other and the garden
Solution
The key to a successful outcome was the kitchen. It has been relocated to the centre of the ground floor, helping to define the movement from the old to the new building elements. By extending a number of existing openings the kitchen connects to both the existing and new, creating a series of spaces that open up to an upgraded side and rear garden.
By creating a covered outdoor entertaining area the internal living and kitchen seamlessly flow into the garden. It also provides effective privacy and acoustic buffering for the owners. Hosts can relax with their guests throughout the warmer months surrounded by a garden.
A choice between a variety of spaces means that the owners and their guests can occupy different spaces on different occasions through the seasons - cozy and open, casual and more contained.
The existing rear lane garage has been converted into a separate 2 storey studio. This simple approach provides wonderful quarters for visitors, family and friends. The inclusion of a double height void space and large windows provide quality ventilation and a sense of luxury in such a dense urbanised area.
Simple and intuitive methods for operating the house.
Collaborative team approach.
Considerate building approaches.
Provision of home office facilities.
Location of house near local facilities.
Convenient storage for bicycles to encourage use.
Car parking area able to be easily converted for other uses.
Good thermal performance of house.
Good natural light and ventilation.
Attention to planning and detailing to manage acoustics.
Low VOC paints.
Low VOC boards for joinery.
Good thermal performance to result in minimal heating and cooling.
Appropriate levels of insulation and thermal mass.
Ability to zone areas of the house.
Ceiling fans to bedrooms and living rooms.
Well designed natural ventilation throughout house.
Good natural light throughout house.
Low energy lighting using fluorescents and LEDS.
Energy efficient appliances used throughout.
Solar hot water heating.
Energy efficient systems selected for cooking.
High performance water saving fixtures and appliances.
Low water garden.
2000L litre water tank located at rear , connected to toilets, washing machine and landscape.
Materials selected with thought given to reducing their impacts over their life.
House designed to easily adapt to changing family lifestyles.
Retention and extension of life for existing building and its materials.
Certified timber /Timber from sustainably managed forests for framed windows and doors.
Certified timber /Timber from sustainably managed forests Sandstone / Bricks from original house reused in new work.
Size of project purposefully kept to the smallest possible.
Built-on area kept to a minimum.
Garden design inherent to house design.
Garden design to enhance local ecosystems and encourage local flora and fauna.
Connection of living areas to garden to assist in better care.
External lighting designed to be appropriate for the site without extending beyond.
Team
Architect: Caroline Pidcock
Andrew Fielding
Tobias Robinson
Rhys Leitch
Structural Engineer: Cantilever Consulting Engineers
Hydraulic Engineer: Ecological Design
Surveyor: CMS Consulting Surveyors
Landscape Design: Georgina Reid, The Plant Hunter
Landscape Construction: Michael FIsher, Earthtone
Kitchen Lights Design: Asher Abergal
Photography: Craig Hayman