This projects aims to rejuvenate and optimize this existing "Sydney School" house sitting on the edge of parkland, whilst increasing its sustainability credentials and livability.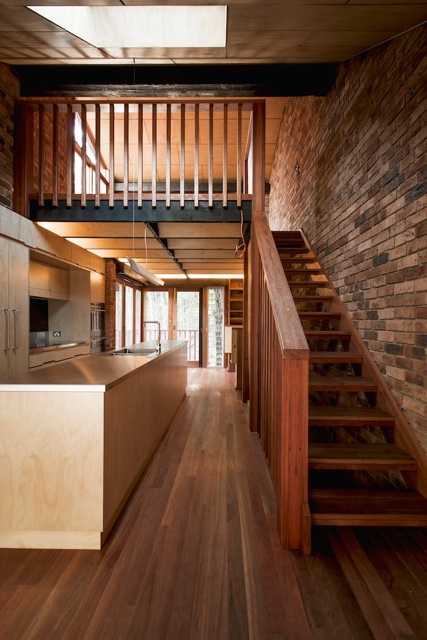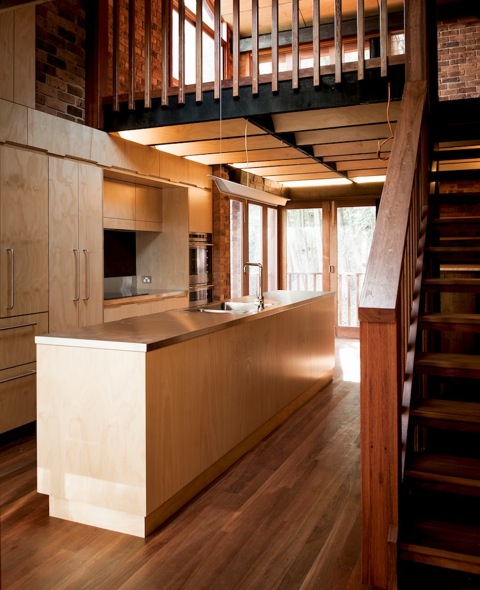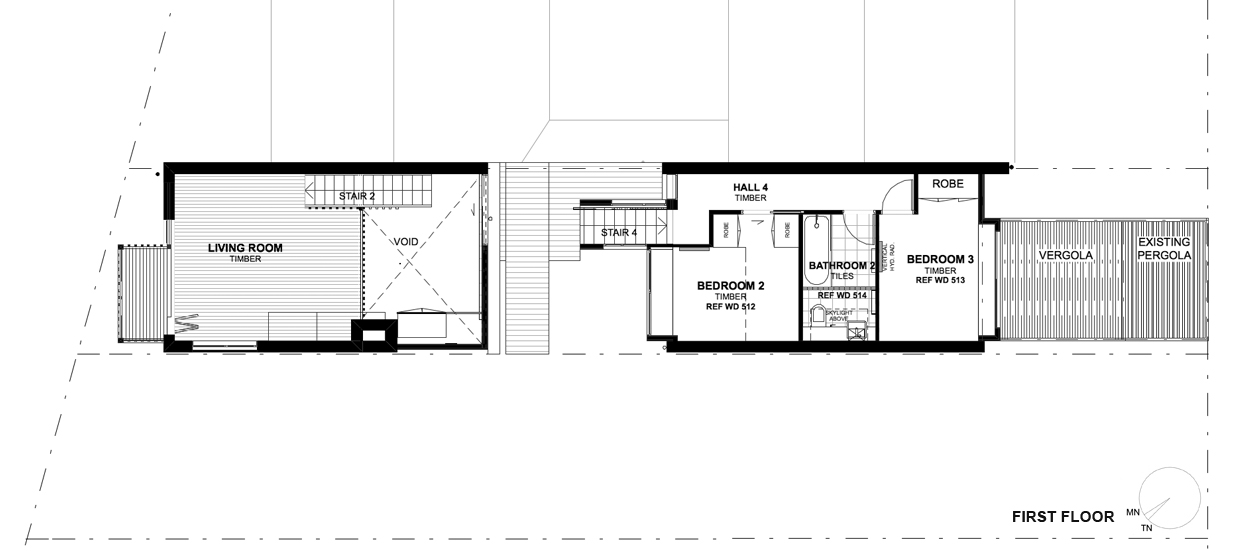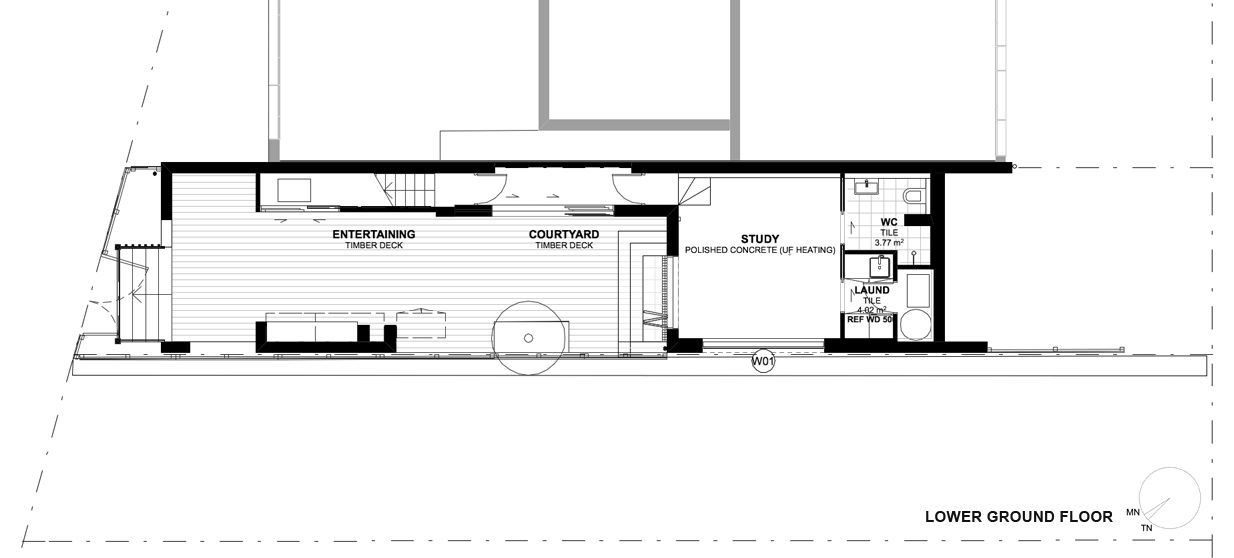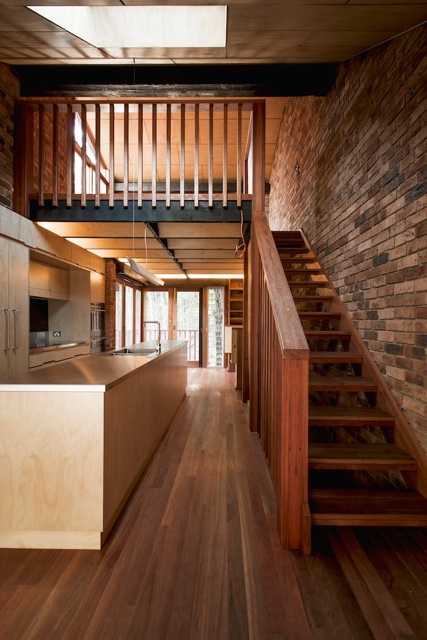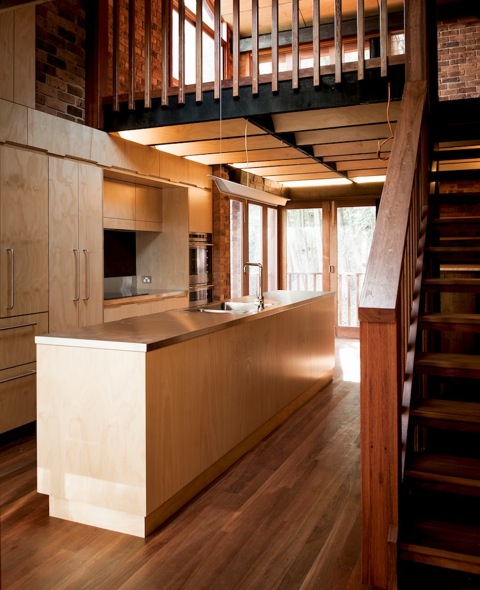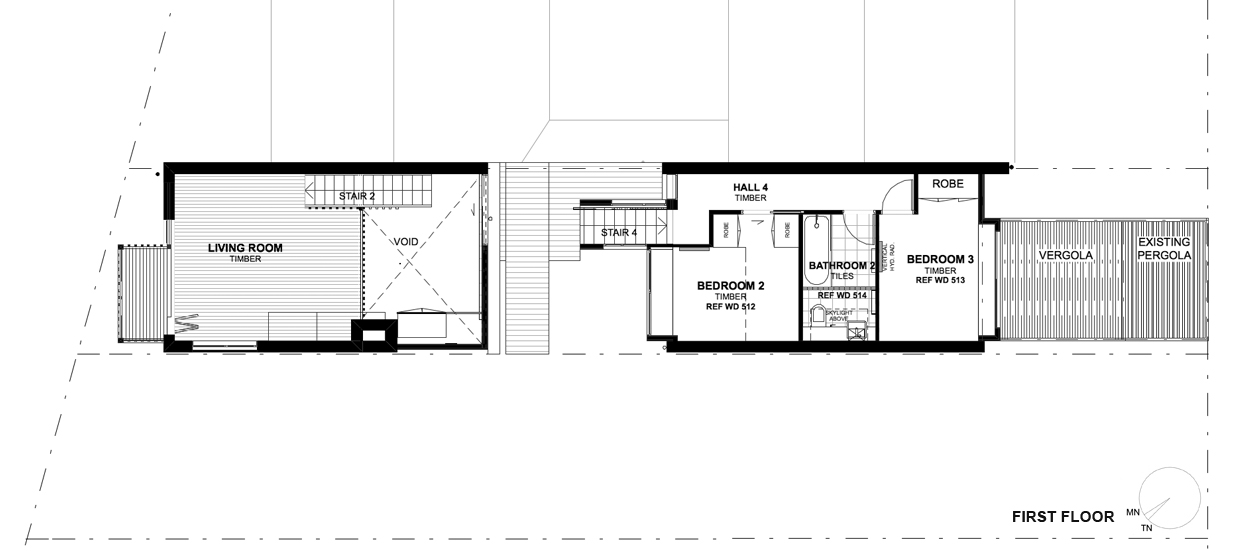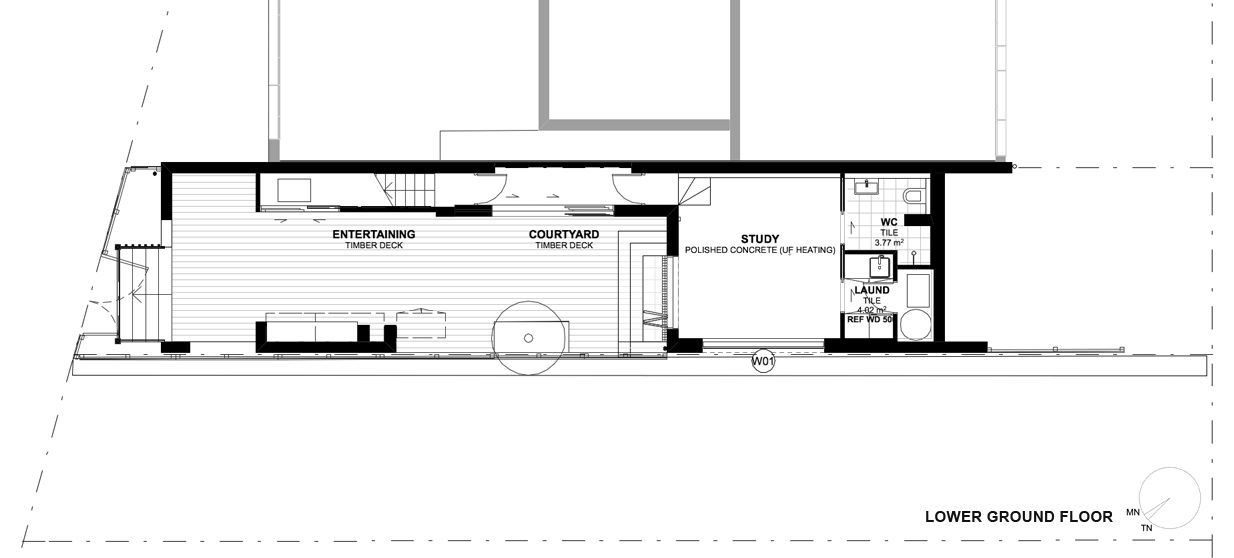 Challenge
The existing house is based on the "Sydney School" style of architecture, which was based on making the most of minimal resources that are used and expressed honestly, usually in a landscape setting. The existing house sits on a sloping site, taking the form of two pavilions sitting either side of a central courtyard space. These front and rear pavilions are joined by a suspended glazed corridor and each pavilion contains it's own staircase.
The client's brief was to optimise the internal areas of the house and develop an overall sustainable design strategy for the building. The challenge was that this had to be achieved whilst maintaining it's unique and compelling character within a reasonable budget.
Solution
Our design approach was to make the most of as much of the existing structure and materials as possible, making a number of separate minimal interventions to overcome a number of problems, to deliver a remodeled and more thermally efficient home. The interventions include:
Centralise the stairs: We relocated the staircase of the front pavilion within a widened glazed corridor in a way that does not take space at the couryard level below. This allowed all of the front pavilion's floor area to be used for bedrooms and bathrooms whilst maintaining the suspended glazed link between the two pavilions.
Lower the basement floor: The existing basement was not connected to the house internally and had a compromised ceiling height. By lowering the floor and making an internal connection this added much needed space to the house. The new courtyard design steps down to engage this room.
Thermally upgrade external skin: All new external walls and all roofs will be thermally upgraded with insulation and vapour barriers, with double glazed windows and doors fitted throughout. All changes to the external envelope will pay homage to the Sydney School design approach.
Balcony addition to rear: The quality and amenity of both the living and dining areas will be increased with the addition of a timber balcony to each level, enabling a more seamless connection from inside to out.
Carport addition to front: The existing timber pergola will be augmented with a timber framed Vergola, which allows for versatile sheltered parking and storage.
Team
Caroline Pidcock
Fergal White
Rosie Adams-Shimminger
Builder: Red Cedar
Structural Engineer: Cantilever