"The Eco-Challenge is all about promoting the sustainable building industry whilst challenging home owners to build the most sustainable home they can afford. The development is situated in Strickland Street, Rose Bay New South Wales."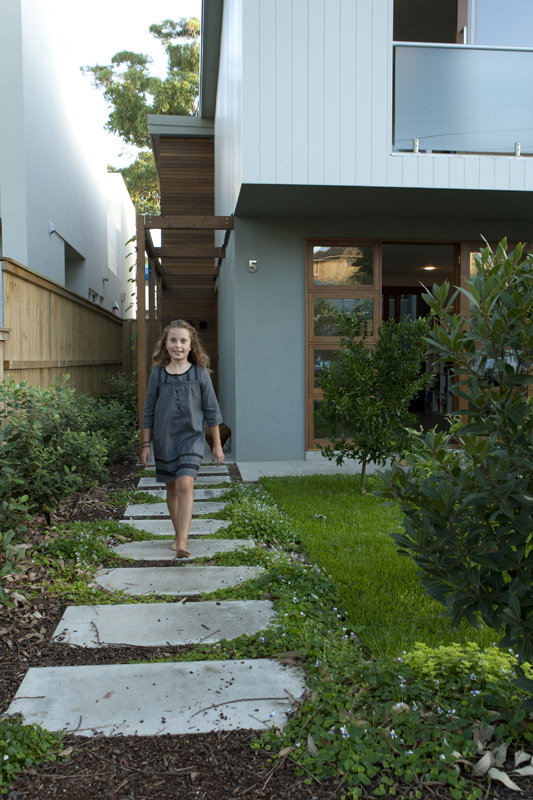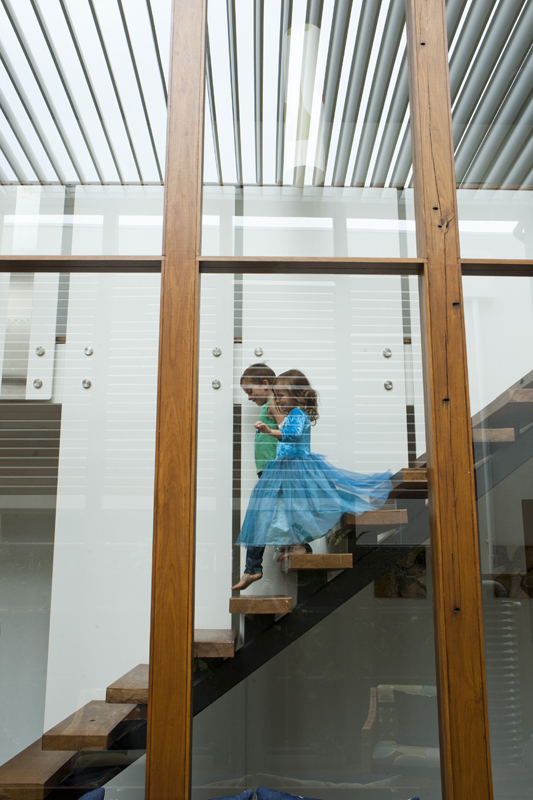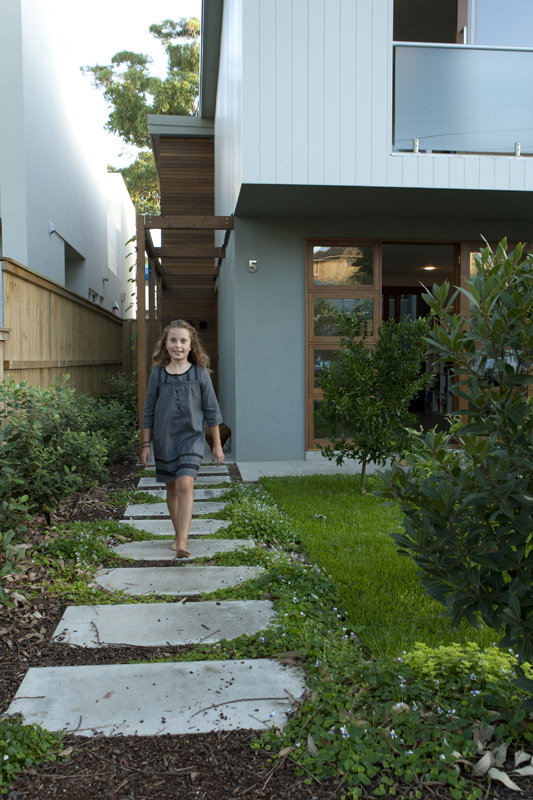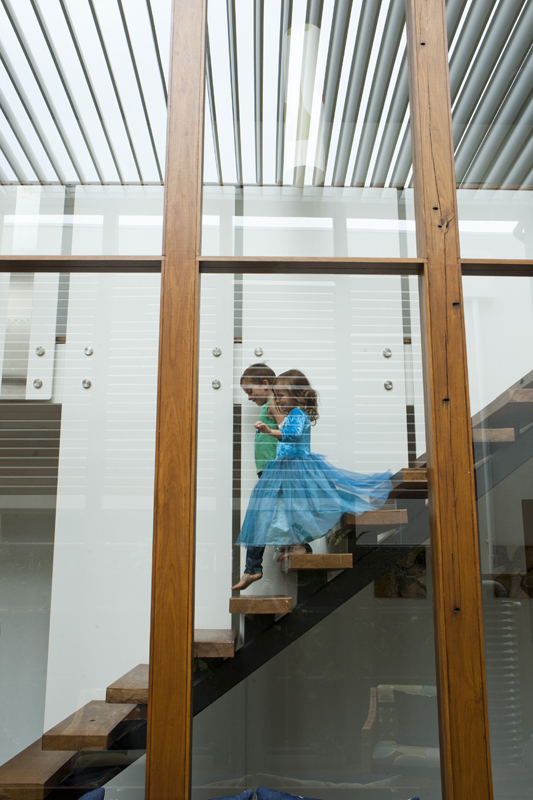 Challenge
The challenge was to create a truly sustainable home that appropriately addresses the site and brief, and delivers lessons to assist the wide community of home designers and builders in delivering sustainable outcomes. This was one of four houses that were developed together with this aim in mind.
The modest site with north to the street required careful design to enable solar access to the living areas of the home, while ensuring connections with the back garden.
Solution
The key idea was to locate the front areas of the house and those to the rear on either side of a beautiful, private courtyard. This ensures as many parts of the house as possible can benefit from good solar access, and can easily be connected to the exterior areas of the site. Adjustable shading over and a green wall to the west of the courtyard ensures the environment, privacy and sun is easily managed throughout the year.
These living and bedroom areas are extremely well insulated, and able to access appropriate levels of natural light and ventilation through high qualitywindows and doors.
The service areas and hallway form a spine to the west, conveniently located together and in a separate "unconditioned" space.
Simple and intuitive methods for operating the house.
Collaborative team approach.
Considerate building approaches.
Provision of home office facilities.
Location of house near local facilities.
Food composting facilities.
Convenient location of storage space for recycling.
Building designed to be adaptable and accessible.
Convenient storage for bicycles to encourage use.
Car parking area able to be easily converted for other uses.
Permaculture garden designed to optimize garden layout for food production.
Good thermal performance of house.
Good natural light and ventilation.
Good views to the outside.
Tiled floors through all living rooms.
Attention to planning and detailing to manage acoustics.
Low VOC paints.
Low VOC boards for joinery.
Good thermal performance to result in minimal heating and cooling - 8 Star NatHERS.
Appropriate levels of insulation and thermal mass.
Ability to zone areas of the house.
Ceiling fans to bedrooms.
Well designed natural ventilation throughout house.
Good natural light throughout house.
Low energy lighting using fluorescents and LEDS.
Energy efficient appliances used throughout.
Solar hot water heating.
Swimming pool systems designed for minimal energy use.
Energy efficient systems selected for cooking.
3 kW photo voltaics for energy generation.
Convenient, dedicated, sunny area for drying clothes.
House wired for smart switching so unused appliances and lights can be easily turned off.
High performance water saving fixtures and appliances.
Low water garden.
3 x 2,200 litre water tanks located behind the screen in the central courtyard, connected to toilets, washing machine and landscape..
Grey water system connected to orchard in front garden
Materials selected with thought given to reducing their impacts over their life.
House designed with modular and standard sizes in mind to reduce waste.
House designed to easily adapt to changing family lifestyles.
Recycled timber for courtyard structure.
Size of project purposefully kept to the smallest possible.
Built-on area kept to a minimum.
Land used for building improved by project.
Garden design to enhance local ecosystems and encourage local flora and fauna.
Garden design inherent to house design.
Inclusion of food plants to help provide for family.
Connection of living areas to garden to assist in better care.
External lighting designed to be appropriate for the site without extending beyond.
Team
Katherine Madden.
Caroline Pidcock.
Kitty Nghiem.
Alanna King.
Developer: Cameron Rosen.
Structural Engineer: Alba Associate Engineers.
Hydraulic Engineer: Northern Beaches Pty Ltd.
Landscape Architect: Locus Landscape Design.
Thermal modeling: Graham Hunt.